Blackout Does Not Mean Lights Out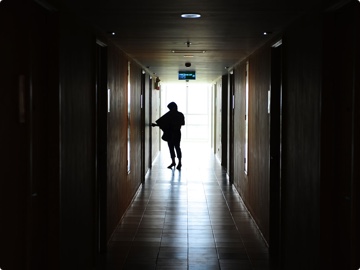 It is normal to assume that all electrical devices will not work during a blackout. So how can an exit light still work during power failures? Maxspid has invested greatly into R&D and developed a range of exit signs and emergency lights that will work even when all electricity is cut. The exit lights are self-powered with emergency packs, and can remain lighted for about 3 hours. This feature saves lives by leading people out through the right exit routes. Our classic non-maintained emergency lights can remain lighted for about 3 hours during power cuts. These types of exit lights are much better than basic styles that use reflective material to reflect light from outside sources.
Furthermore, our projects can withstand the high temperatures during fire outbreaks. The emergency light housing are built using power coated steel and injection moulded fire retardant acrylonitrile butadience styrene or polycarbonate. This feature ensures that our products continue to work even in high temperature environments.
For more information on self-maintained exit lights, please contact us at mepl@maxspid.com.sg. We will get back to you as soon as possible.